To mark International Women's Day 2019 we thought we'd take the opportunity to introduce you to the women who work here at Polgoon.
Kim – Owner
Kim planted the first vine at Polgoon in 2004 with her husband John (the winemaker). Fifteen years on, Kim is still running the business and looking after everything to do with sales, finance and staff as well as 6 children, 2 dogs and a horse! Kim is quite busy, but when she does have a spare moment, she loves drinking Polgoon at 2 Fore Street in Mousehole. Her favourite part of the job is seeing the business thrive – it's not been an easy journey – but every part of it has been exciting! Kim's favourite spot in Cornwall is the view from the top of the vineyard, across the vines and out to the sea.
Gerry 'Grandma' – supplies Polgoon eggs, jams, honey and chutneys
Kim's mum, 'Grandma', also lives on the farm at Polgoon. She's worked in the food industry all her life and although she's now retired here in Cornwall, she continues to provide sound advice to the business. She makes all of the homemade jams and chutneys that we sell in the Polgoon shop. She also looks after the bees that supply our honey and the chickens that provide our eggs. Grandma loves horses and has trained a few prize winners in her time including her beloved Prince, who competed at international level eventing. Grandma loves drinking our Seyval Blanc Sparkling wine, at her house, surrounded by all of her daughters – Kim, Ali, Fran and Kirstie.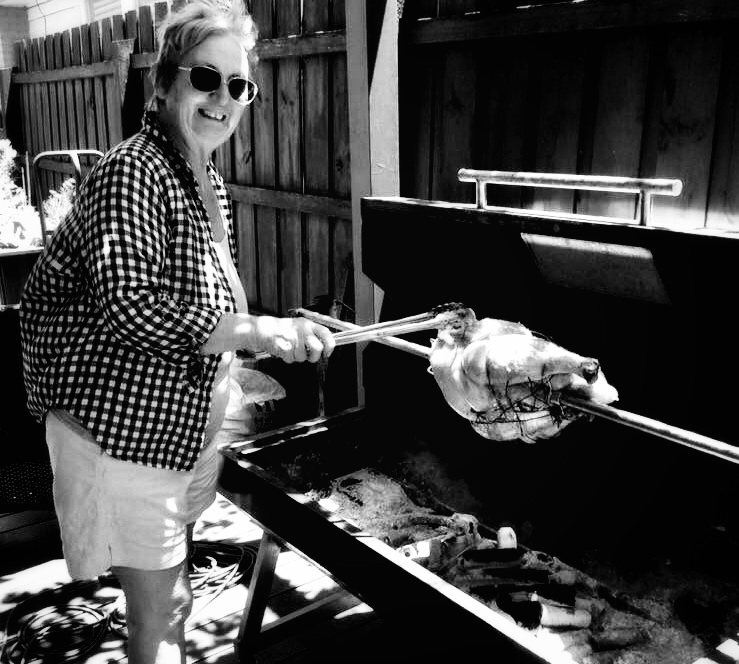 Emma – Marketing and Sales
Emma is Kim's daughter. Since graduating Emma's always worked at Polgoon so she knows a thing or two about the business, from planting vines as a child, to winemaking and production. Emma does a bit of everything, but her main focus at Polgoon is marketing and sales. She spends a huge amount of time on the website! On top of all this, Emma also takes people on tours and makes everyone who visits Polgoon feel as if they too are part of the family. Emma has just had a baby girl, Esther, who becomes the youngest of the 4 generations of women here at Polgoon. Emma loves drinking Polgoon at the beach – especially after surfing. Her favourite spot is Gwynver.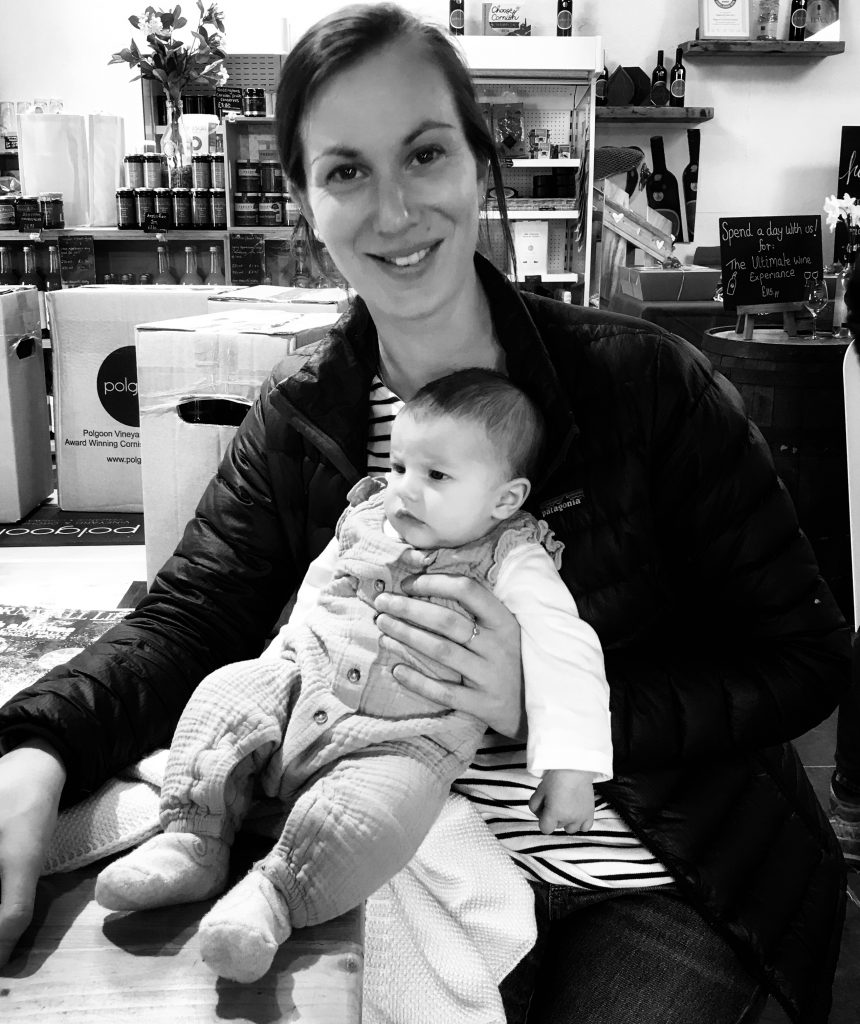 Ramona – Production manager
Ramona keeps the production team running like a military operation! Ramona is hugely knowledgeable with a great understanding of the science of winemaking and she works very closely with John, our owner/winemaker. The best part of her job is seeing the customer enjoying a glass of wine – it makes all the hard work worthwhile! She loves to relax with a glass of wine at The Tinners Arms or the Gurnards Head after a long walk on the Zennor coast paths.
Hayley – production advisor
Hayley spends most of her time in a white lab coat and yellow wellies! She makes sure we maintain our extremely high standards in the production rooms, carrying out rigorous tests on our products. Her attention to detail is outstanding. In her spare time Hayley is an incredible church bell-ringer, ringing the bells in churches throughout Cornwall. She loves to drink Polgoon at the Mexico Inn and in The Grapes in Falmouth. She also loves a Newlyn crab sandwich and a glass of bacchus in the Vine House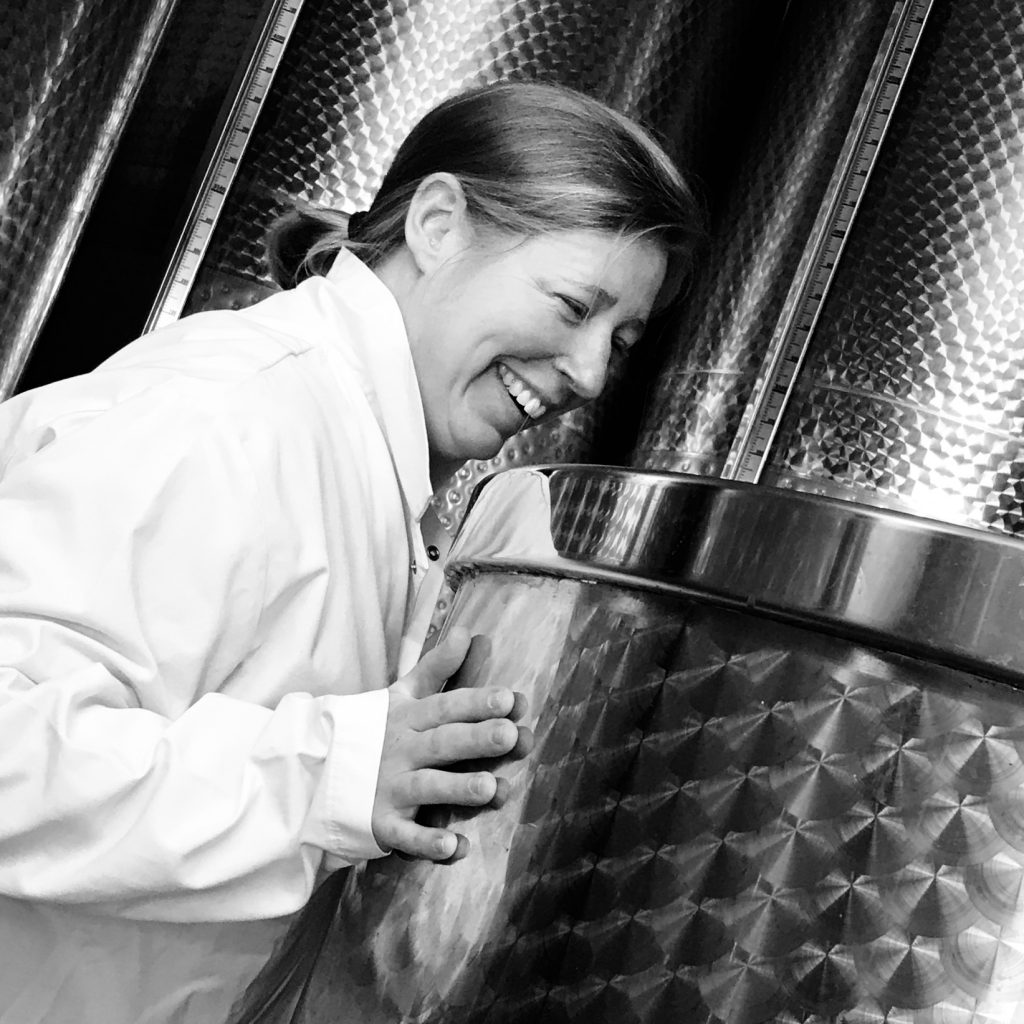 Karolina – Finance
Karolina deals with accounts. She's incredibly organised and spends most of her time chasing up invoices! She says she loves her job because everyone at Polgoon is so friendly – staff and customers! Her favourite place to drink Polgoon is at Trevaskis Farm as it's a perfect place for a day out, especially in the summer when you can pick your own strawberries. Karolina loves St Ives for its art galleries, shops and beautiful beaches where a glass of our wine in the Coffee Lounge is always a treat!
Clare – Marketing and PR
Clare is always on her phone…Her job is to work out how best to spread the word about Polgoon. This means she spends a lot of time on social media and speaking to journalists and influencial people in wine and tourism. She also decides how best to spend our advertising budget. Clare's favourite part of the job is getting to taste the fresh grape juice straight from the press! She loves drinking Polgoon at Tremenheere Kitchen. Her favourite spot is the Perranuthnoe coast path, watching the dolphins.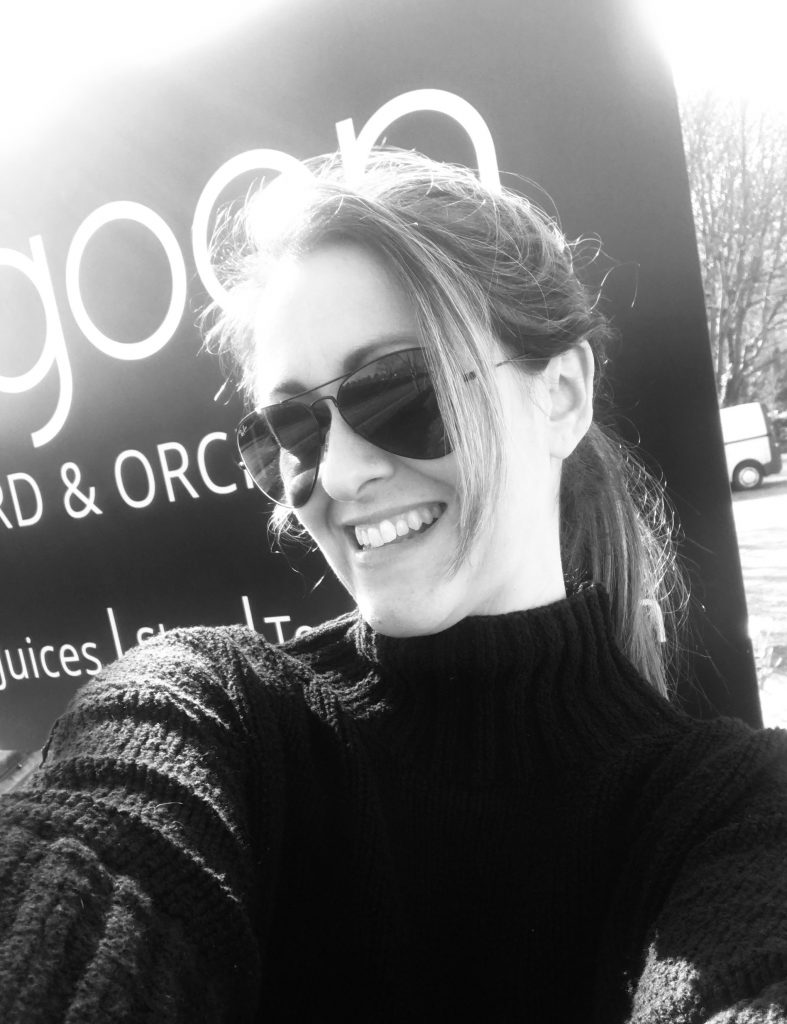 Ella – Shop and Vine House
Ella sings and dances in our shop (when she's not serving customers!) Ella was on the popular TV show, The Next Step and has more Instagram followers than the total number following Polgoon's social media sites! Ella loves working in the shop and Vine House because she loves making people happy, helping them to celebrate a special occasion or have a wonderful holiday! She loves drinking Polgoon at the Godolphin Arms or The Mount Haven Hotel whilst watching the sun set over the bay.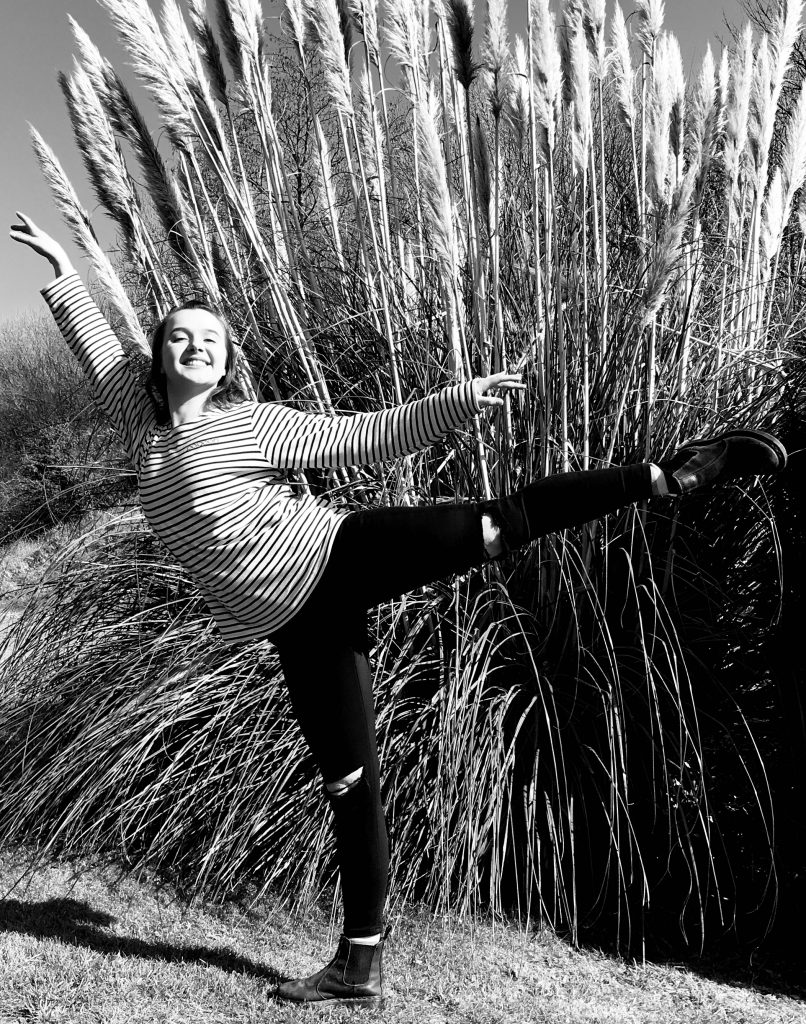 Bronwyn – Shop/Tours and Vine House
Bronwyn is originally from Canada but has been in Cornwall for 6 years now. Her amazing style and attention to detail means she creates wonderful displays in the shop with lots of artistic flair! Bronwyn's fantastic knowledge of wine means that she's also one of our most popular tour guides and she regularly gets 5 stars on Trip Advisor. Her favourite part of the job is tasting the new vintages – seeing the grapes go from the vines to the glass! Bronwyn loves to watch the boats go by with a cool glass of bacchus on the terrace at The Old Coastguard. She also loves drinking Polgoon at Pica Rico in Penzance. Her favourite spot is Porthchapel Beach.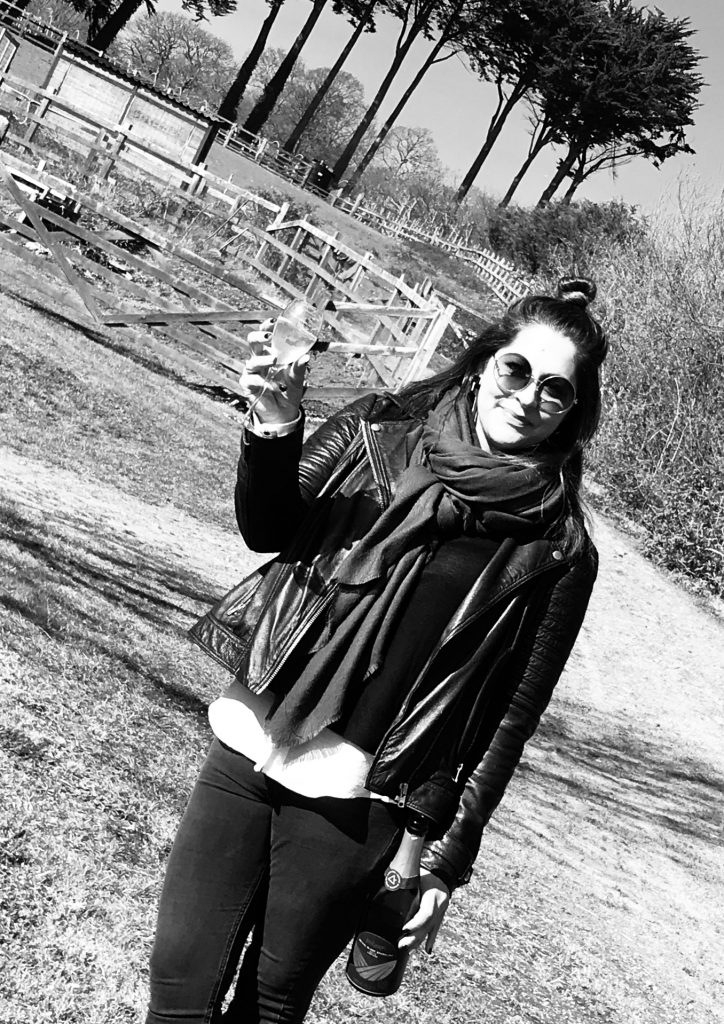 'Batty' – Shop and Tours
Batty by name, batty by nature! Batty has worked at Polgoon for 5 years so there's nothing she doesn't know – Polgoon would be her specialist subject on Mastermind! She says the best part of her job is talking about the wine and cider all day – something that comes quite naturally to her because she loves drinking it herself! Batty loves drinking Polgoon at the Porthminster Beach Cafe in St Ives and The Shore in Penzance. Her favourite place in Cornwall is Porthcurno – especially on a wintery day.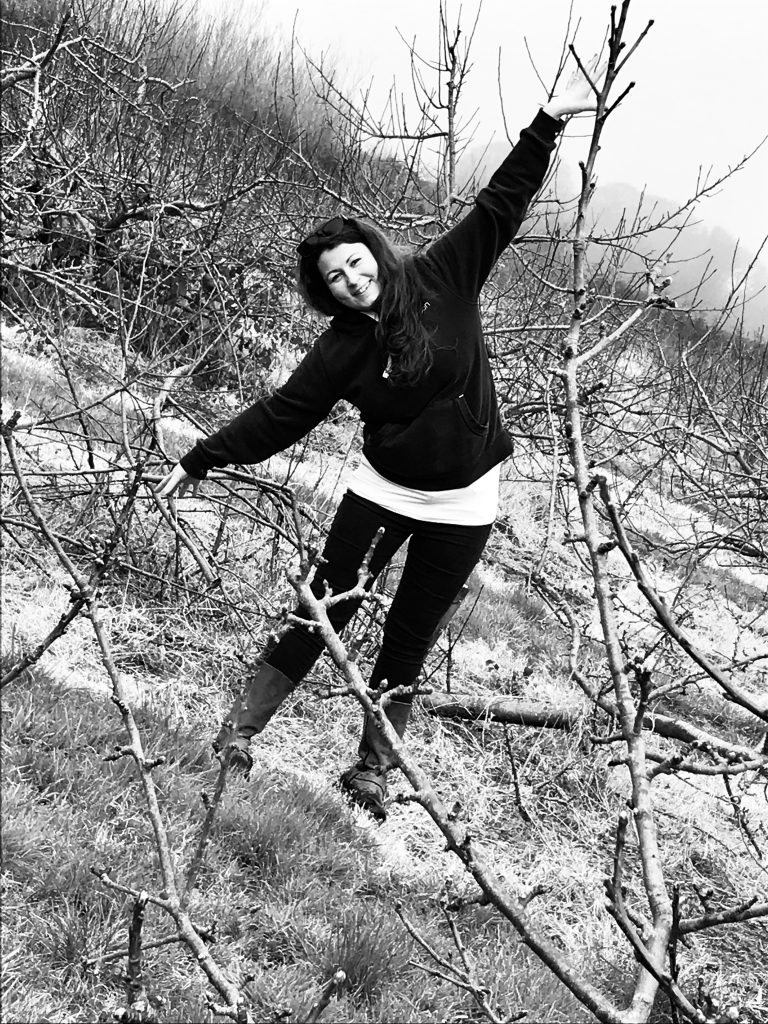 Happy International Women's Day from Polgoon!