The Summer Solstice brings with it one of our most important times in the Polgoon vineyard. We have 8 varieties of vine and each comes into flowering at a slightly different time but it all happens around the end of June and start of July.
This half way mark for the year is when we see our first indication of what are harvest might be like. Crucially, we want warmth and dry weather to see us successfully through flowering and into fruit set. It's a nervous time for us. We have had 6 months of hard work tending the vines starting with pruning, caring for them and the soil and managing the canopy that comes with their growth through the season. We want to see a uniform and consistent fruit set across the varieties and through the rows. It's also during this time that the buds for next year form, known as floral initiation.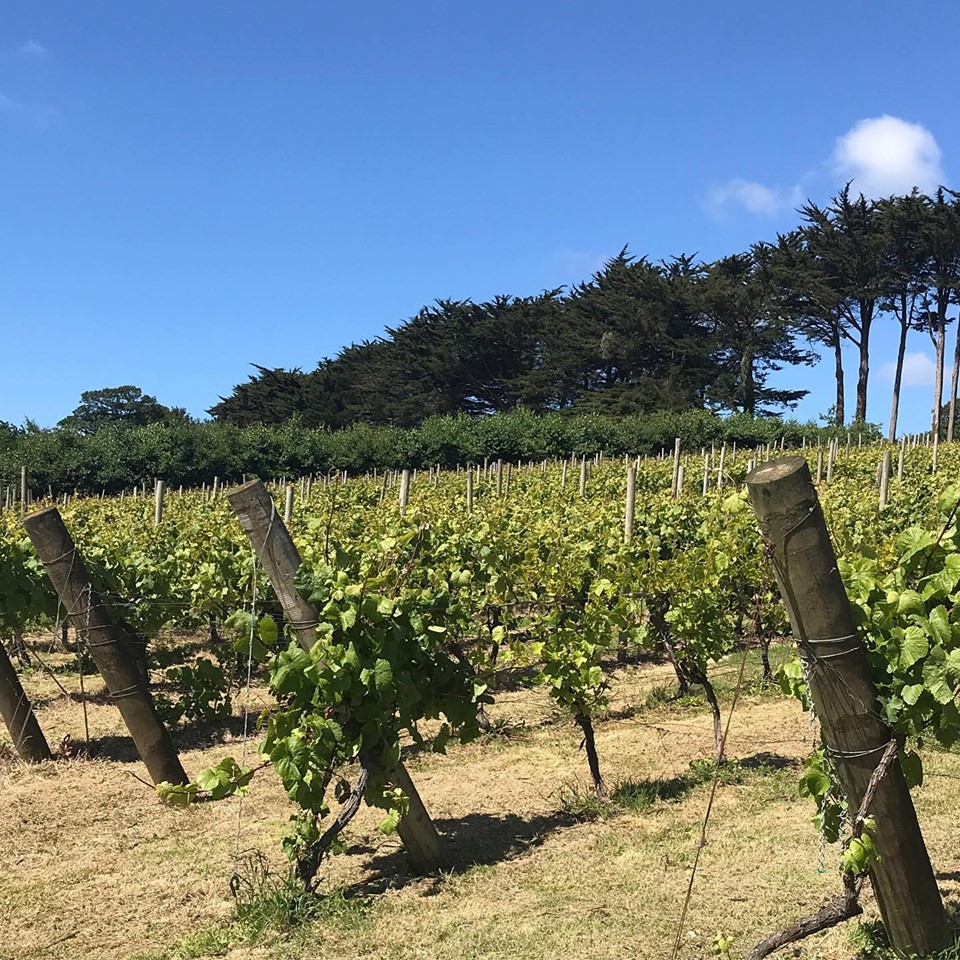 It all begins with the tiny clusters of inflorescence spreading out, once the clusters open we see tiny stamen which will self-pollinate and produce the tiny pin head of a fruit that will become a grape. This important phase is called bloom.
Fruit set takes place over approximately 2 weeks and cold weather, extreme rain or hail would seriously damage this delicate little flowers. In Cornwall it's possible to get all these weather types in just one day so we really keep our fingers crossed for fine dry and most importantly warm weather.
The biggest issue for us being where we are is humidity, the rainfall in Penzance is one of the highest in the UK and that combined with warm July days can cause various mildews which are extremely damaging to the tiny clusters. Once disease gets into the flowers and fruit it's really damaging and can affect our crop for the year.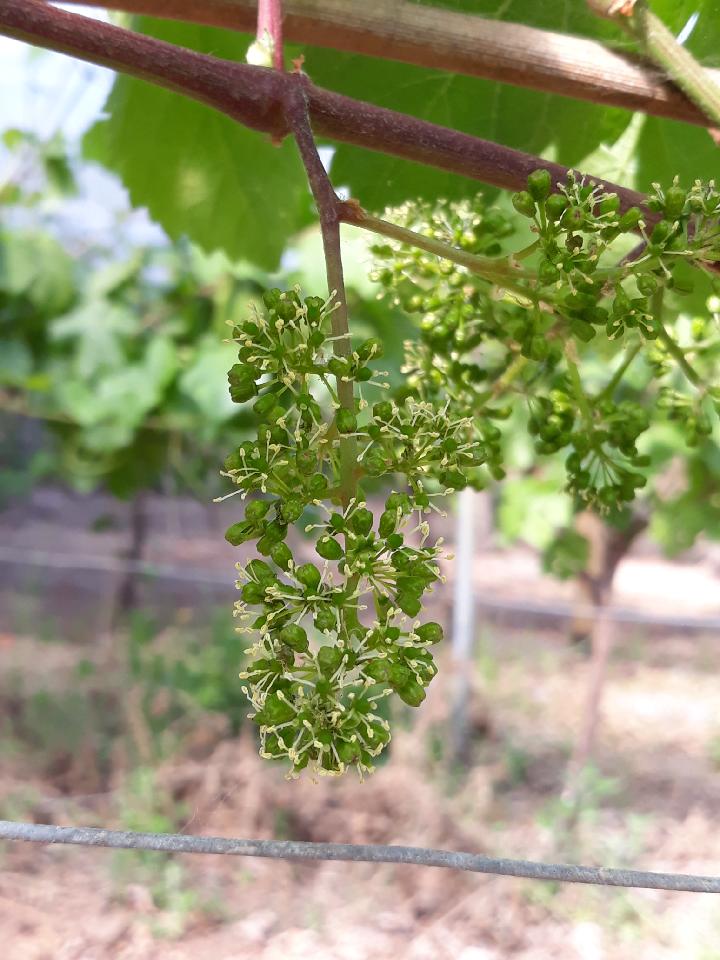 This year everything is coming along incredibly well. We had a small hiccup with the wet weather a couple of weeks ago which set us on edge but we have come through and the vines in the vineyard are all looking fabulous.
Our first variety to come through flowering is the Rondo, closely followed this year by our new Suavignon Blanc. This variety produced its first vintage 2018 of 1200 bottles which sold within 7 weeks. This year we are hoping to hit 4500 bottles or more….
Our other varieties follow, all a few days apart, each delicate little flower pollinating then setting a tiny fruit to create a bunch miniature of grapes that need caring for through the rest of the season in order to give us the best possible fruit for our Polgoon wines. As John the winemaker says,"…its all about the fruit".