We are lucky enough to already live in one of the most beautiful places in the world so we often choose our holidays right here in Cornwall. One of our favourite destinations for a special occasion is the wonderful Scarlet Hotel in Mawgan Porth.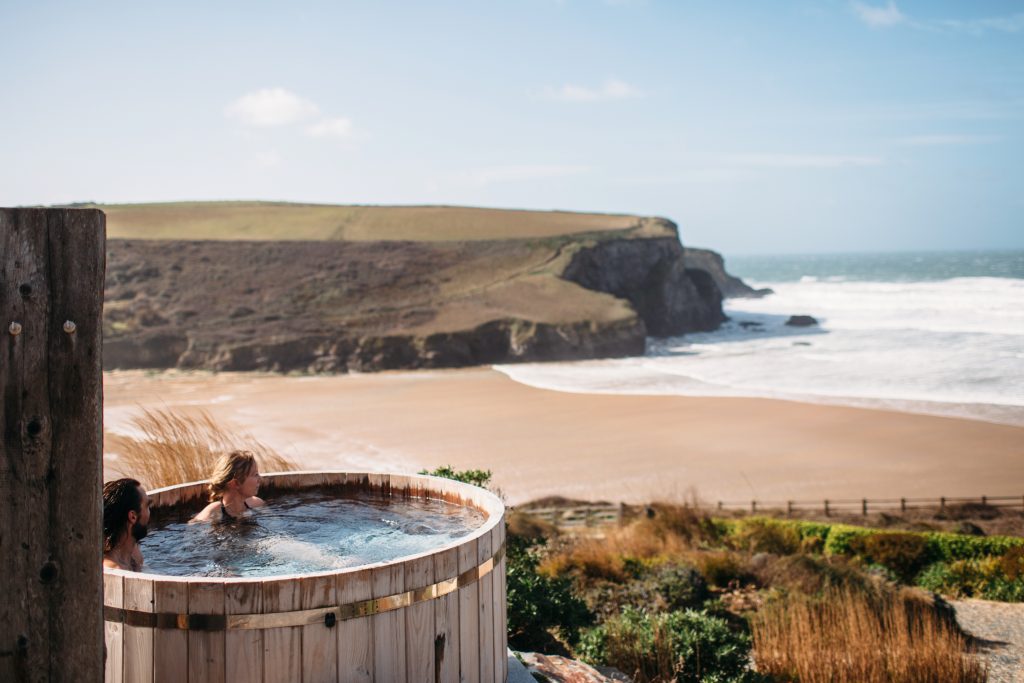 With a very big family (6 children between us) couple time is rare but the Scarlet Hotel was designed just for adults and a real treat. A sleepover is wonderful but when time is short even a day at their incredible spa can work wonders and make you feel like you have had a few days away.
I particularly love their yoga and daily meditation classes. Set into the cliff, it is an architectural marvel, with unparalleled sea cliff and sky views. The stunning terrace looking over the beach below is the perfect location to sit with a glass of Polgoon award winning Madeleine Angeveine wine before dining in their great restaurant.
We love that their commitment to sustainability is just part of their everyday way of being. Like our Polgoon family, the Scarlet Hotel has a 'Cherish the World' ethos which is embraced by the whole team, and has become not only something they feel is right but is their way of life.
Polgoon has supplied the Scarlet Hotel for several years and as well as our wine and ciders they get through more apple juice that anywhere else other than their sister restaurant the Bedruthan Steps just around the corner in Mawgan Porth.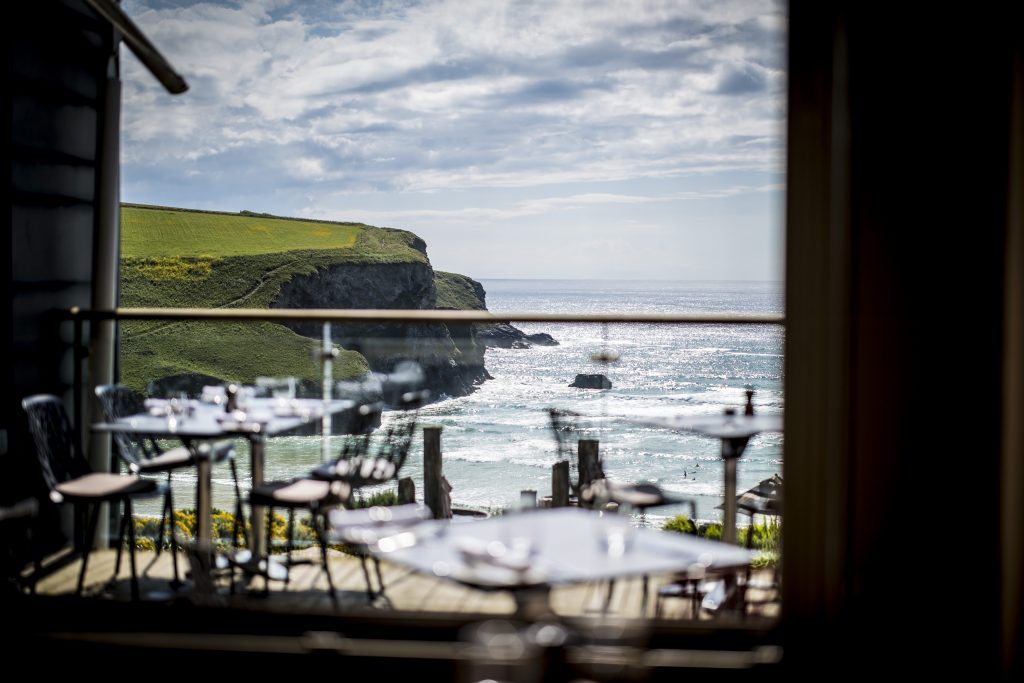 We frequently encourage other hotels in Cornwall to follow their lead and serve only our pressed apple juice for breakfast and stick by their buy local mantra rather than juices that have come from somewhere across the world.
With excellent views, a calm zen like ambience, incredible food, beautifully designed rooms and public areas as well as Polgoon wine and cider it's easy to see why it's one of our favourite places.