To celebrate the launch of our second edition Art Bacchus, we're opening our doors and hosting a very special open day at Polgoon on December 6th 2019.
On the day, we'll be running two tours. The first one will take place at 10am and the second one at 2pm. All the proceeds raised by the ticket sale will go to charity.
It's promising to be a great day. Not only will you meet the Polgoon team but also the artist himself! Anthony Garret will be doing a live painting of the vineyard on our feature wall which you'll see when visiting our shop.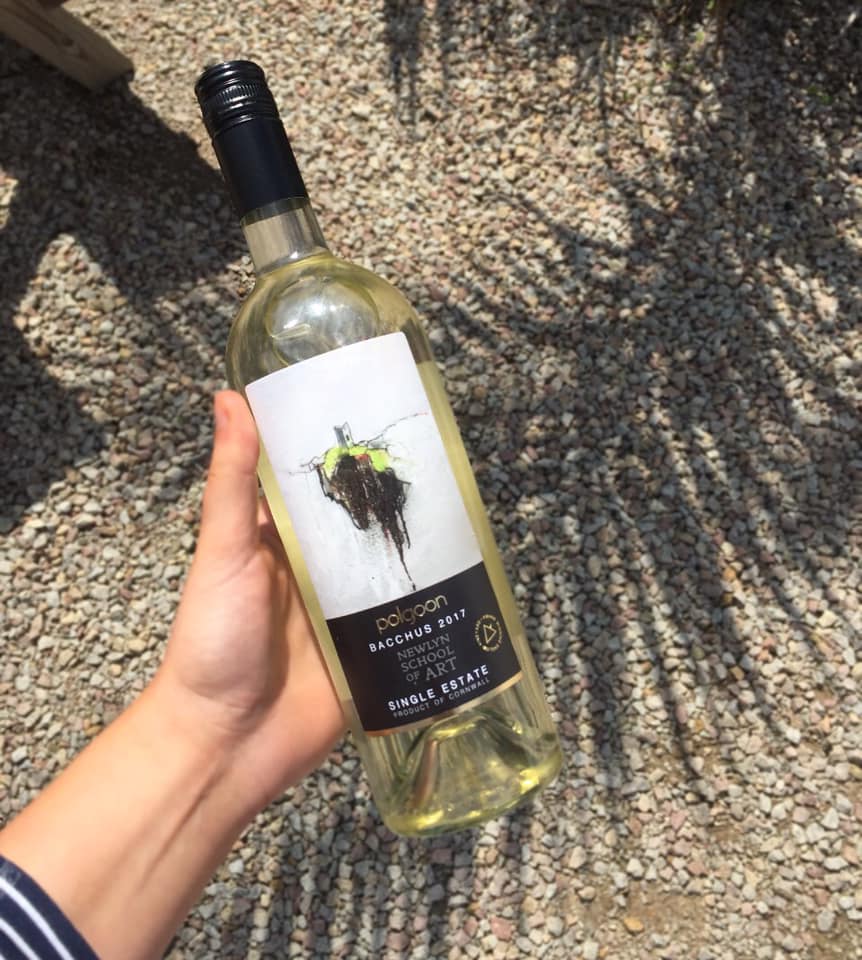 Emma, daughter of the owners, will take you around the vineyard. She'll show you the Bacchus wines before exploring the winery. Most importantly, you will be able to taste the Art Bacchus!
The Art Bacchus has fresh, crisp, citrus aromas with gooseberry and elderflower prominent on the palate. It's balanced minerality is reminiscent of Cornish shores. Each bottle from the limited edition of 1500 is signed by the artist and winemaker and individually numbered from 1 to 1500. With every bottle sold, a donation will be made to help support the work Newlyn School of Art does to teach, mentor and support artists from around the country.
This is a great opportunity to meet and greet Anthony Garatt. His 'Plucked Mine' was chosen for this year's commission. The painting of a a tin mine in Botallack at the heart of Poldark country and just a few miles from the vineyard, has been created using soil from the mine itself. "I liked the idea of a painting made with soil," says John Coulson. "Our soil is our 'terroir', so I was naturally drawn to something created with the very thing we value so highly."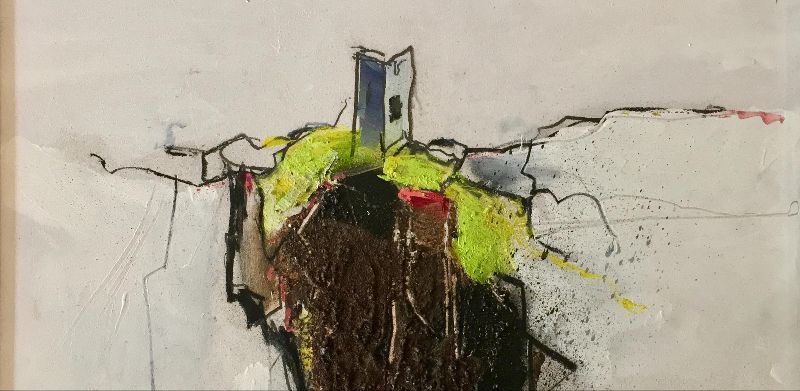 On the day, you can also buy prints of the 'Plucked Mine' art work as well s smaller postcards with the design printed on it.
Booking is essential for either tour which you can do by clicking HERE.
If you would like to pre-order prints and bottles, please email emma@polgoon.com.
For more information on the wine, the artist and our partnership with the Newlyn School of Art, please visit our Art Bacchus 2017 page.