To mark International Women's Day 2020 we thought we'd take the opportunity to introduce you to the women who work here at Polgoon.
Kim – Owner
Kim planted the first vine at Polgoon in 2004 with her husband John (the winemaker). Fifteen years on, Kim is still running the business and looking after everything to do with sales, finance and staff as well as 6 children, 2 dogs and a horse! Kim is quite busy, but when she does have a spare moment, she loves drinking Polgoon at 2 Fore Street in Mousehole. Her favourite part of the job is seeing the business thrive – it's not been an easy journey – but every part of it has been exciting! Kim's favourite spot in Cornwall is the view from the top of the vineyard, across the vines and out to the sea.
Kim and daughter Millie, who also works in the shop and Vine House when she's not studying for her A-levels
Gerry 'Grandma' – supplies Polgoon eggs, jams, honey and chutneys
Kim's mum, 'Grandma', also lives on the farm at Polgoon. She's worked in the food industry all her life and although she's now retired here in Cornwall, she continues to provide sound advice to the business. She makes all of the homemade jams and chutneys that we sell in the Polgoon shop. She also looks after the bees that supply our honey and the chickens that provide our eggs. Grandma loves horses and has trained a few prize winners in her time including her beloved Prince, who competed at international level eventing. Grandma loves drinking our Seyval Blanc Sparkling wine, at her house, surrounded by all of her daughters – Kim, Ali, Fran and Kirstie.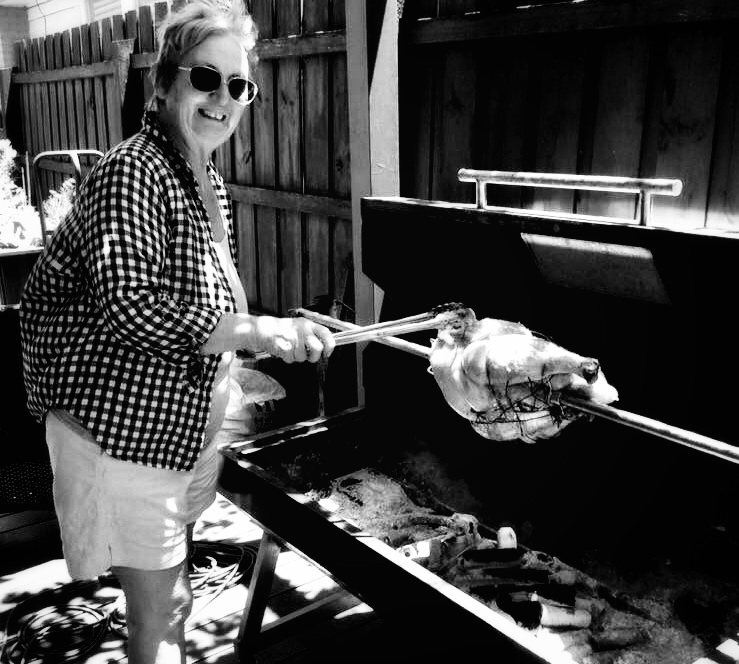 Emma – Marketing and Sales
Emma is Kim's daughter. Since graduating Emma's always worked at Polgoon so she knows a thing or two about the business, from planting vines as a child, to winemaking and production. Emma does a bit of everything, but her main focus at Polgoon is marketing and sales. She spends a huge amount of time on the website! On top of all this, Emma also takes people on tours and makes everyone who visits Polgoon feel as if they too are part of the family. Emma has just had a baby girl, Esther, who becomes the youngest of the 4 generations of women here at Polgoon. Emma loves drinking Polgoon at the beach – especially after surfing. Her favourite spot is Gwynver.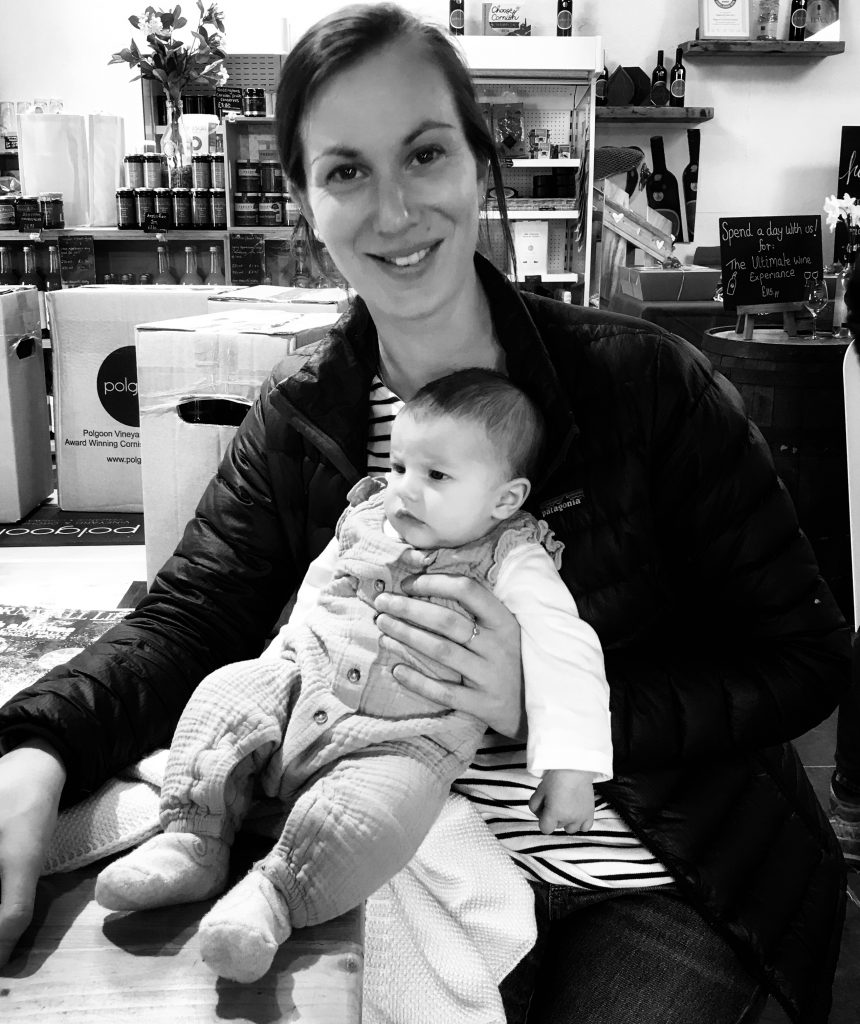 Kate – Polgoon Parnership with Cornish Wine Tours
Kate is born and raised in Padstow and has evolved not only a love for wine but a real pride of Cornish wine. To champion what Cornwall has to offer Kate has recently set up her own business called Cornish Wine Tours. Taking people to each vineyard, offering them bespoke tours and tasting evenings.
For the last couple of years, Polgoon has worked closely with Kate, and offering a tour, dinner followed by a show at the Minack Theatre. Kate recently won Best Learning Experience of the year at the Cornish Tourism Awards.
Elly – Sommelier
A well-known name in the food and drink industry in Cornwall and a good friend of Polgoon, a great addition to our international women shout out.
Elly began her career at a pub in Alresford, progressing to Jamie Oliver's Fifteen in Cornwall in 2008, where she spent a decade and reached the position of head sommelier.
She holds WSET levels two, three and four and is a certified member of the Champagne Academy. Recently she joined the Ainsworth Group where she will oversee all wine purchasing, menu curation, and staff training across the group, which incorporates Paul Ainsworth at No.6 and Rojano's in the Square in Padstow as well as The Mariners in Rock.
Elly recently won Best Personality of the year from Imbibe.
Hayley – Production Advisor
Hayley spends most of her time in a white lab coat and yellow wellies! She makes sure we maintain our extremely high standards in the production rooms, carrying out rigorous tests on our products. Her attention to detail is outstanding. In her spare time Hayley is an incredible church bell-ringer, ringing the bells in churches throughout Cornwall. She loves to drink Polgoon at the Mexico Inn and in The Grapes in Falmouth. She also loves a Newlyn crab sandwich and a glass of bacchus in the Vine House
Karolina – Finance
Karolina deals with accounts. She's incredibly organised and spends most of her time chasing up invoices! She says she loves her job because everyone at Polgoon is so friendly – staff and customers! Her favourite place to drink Polgoon is at Trevaskis Farm as it's a perfect place for a day out, especially in the summer when you can pick your own strawberries. Karolina loves St Ives for its art galleries, shops and beautiful beaches where a glass of our wine in the Coffee Lounge is always a treat!
'Batty' – Shop and Tours
Batty by name, batty by nature! Batty has worked at Polgoon for 5 years so there's nothing she doesn't know – Polgoon would be her specialist subject on Mastermind! She says the best part of her job is talking about the wine and cider all day – something that comes quite naturally to her because she loves drinking it herself! Batty loves drinking Polgoon at the Porthminster Beach Cafe in St Ives and The Shore in Penzance. Her favourite place in Cornwall is Porthcurno – especially on a wintery day.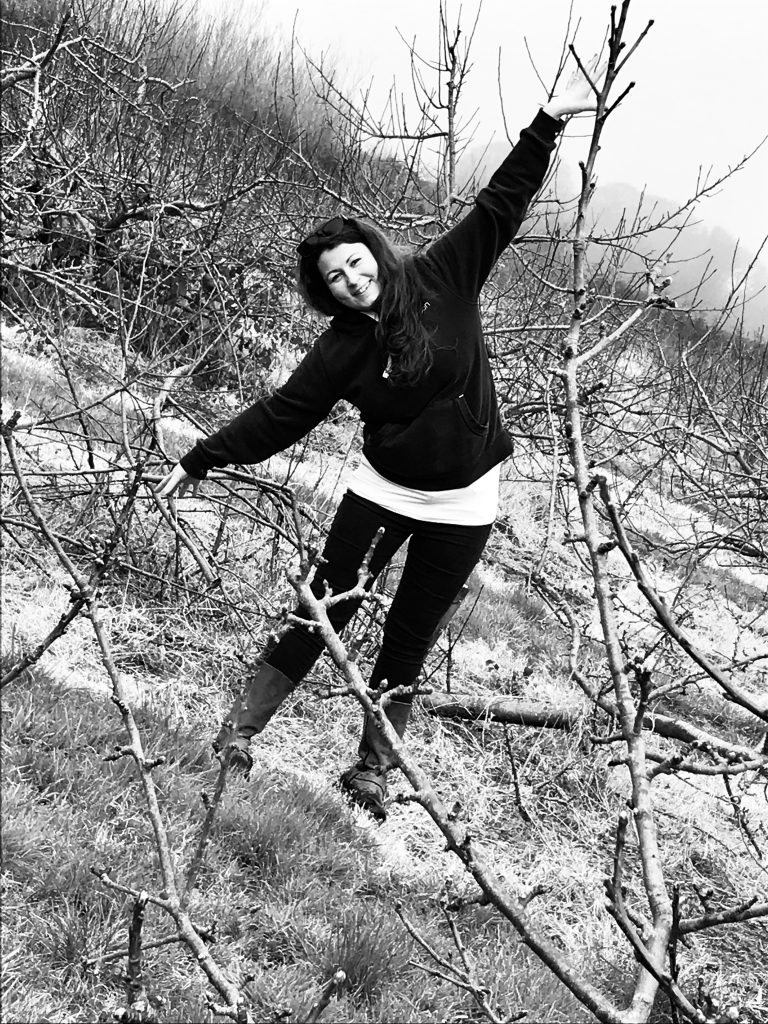 Happy International Women's Day from Polgoon!