We proudly introduce you to the 2020 WineGB Award winners!
We've submitted a total of four wines (two still and two sparkling wines) and all of them received an award which is an incredible result. 
SILVER
Seyval Blanc Sparkling
Pinot Noir Sparkling
BRONZE
Sauvignon Blanc
Bacchus
The wines were judged at Ashling Park Estate, West Sussex between the 20th and 24th July 2020 by judges Susie Barrie MW, Oz Clarke OBE and Rebecca Palmer.
There were 281 wines entered with 34 Gold medals, 98 Silver medals and 113 Bronze medals awarded. The WineGB Awards 2020 are sponsored by Rankin and Waitrose.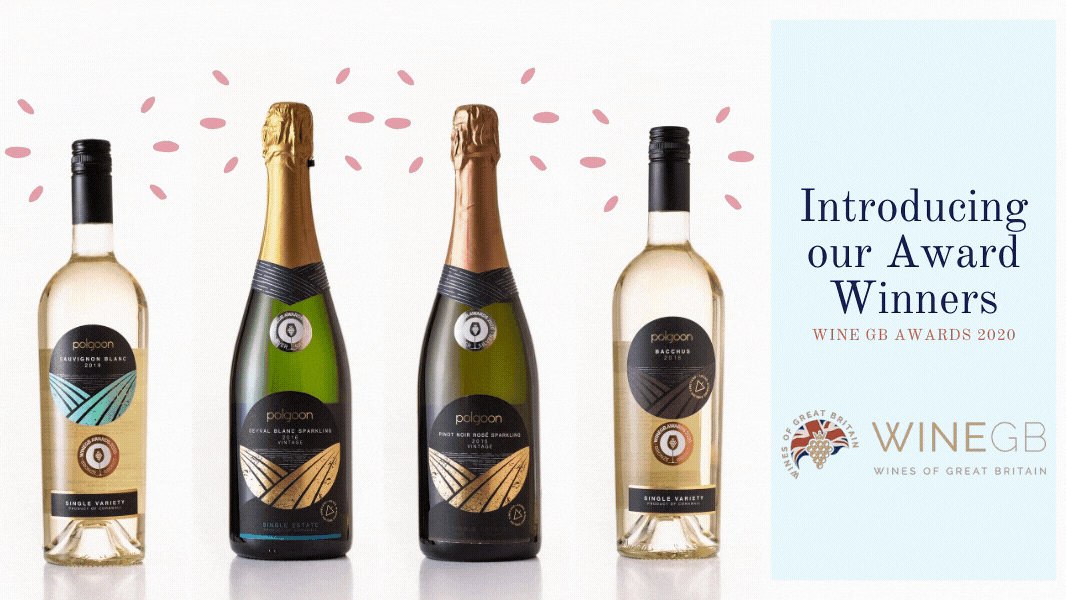 Our Sparkling Wine Silver Award Winners
Try both of our Silver award sparkling wines by ordering our Sparkling Duo for £52.
Pinot Noir Sparkling – A single variety, single estate, excellent rosé sparkling from Polgoon. A delicate pink colour and a golden hue, with a nose of zesty citrus and toasted crumb. A delicate palate with hints of tangerine, honey and spice. Celebratory perfection!
Seyval Blanc Sparkling – A single variety, single estate, rather special sparkling from Polgoon. A flirt with green pear on the nose followed by delicate citrus notes and a good balanced acidity. Crisp and lively on the palate with a persistent mousse.
Our Still Wine Bronze Award Winners
On top of our very popular sparkling wines, two of our still wines have both received the bronze award!
Our 2018 Bacchus is so far our most popular wine of 2020. Not only do you love its exuberant aroma but so did the judges!
You can order our 2018 Bacchus online for £14.95 per bottle! It pairs well with fresh Cornish fish dishes or delicious Cornish cheese. 
We first introduced the world to our Cornish Sauvignon Blanc in 2019. We're very proud of the fact that our Sauvignon Blanc has won its second consecutive award; Gold in 2019 and Bronze in 2020.
You can order our Sauvignon Blanc online for £15.95 per bottle. The wine is lively with notes of lime, passion fruit and pineapple.