Sparkling White with Chocolate Wooden Box
£34.00
Let's celebrate with our 2017 Seyval Blanc Sparkling White; accompanied by a Cornish made luxury chocolate bar.
Description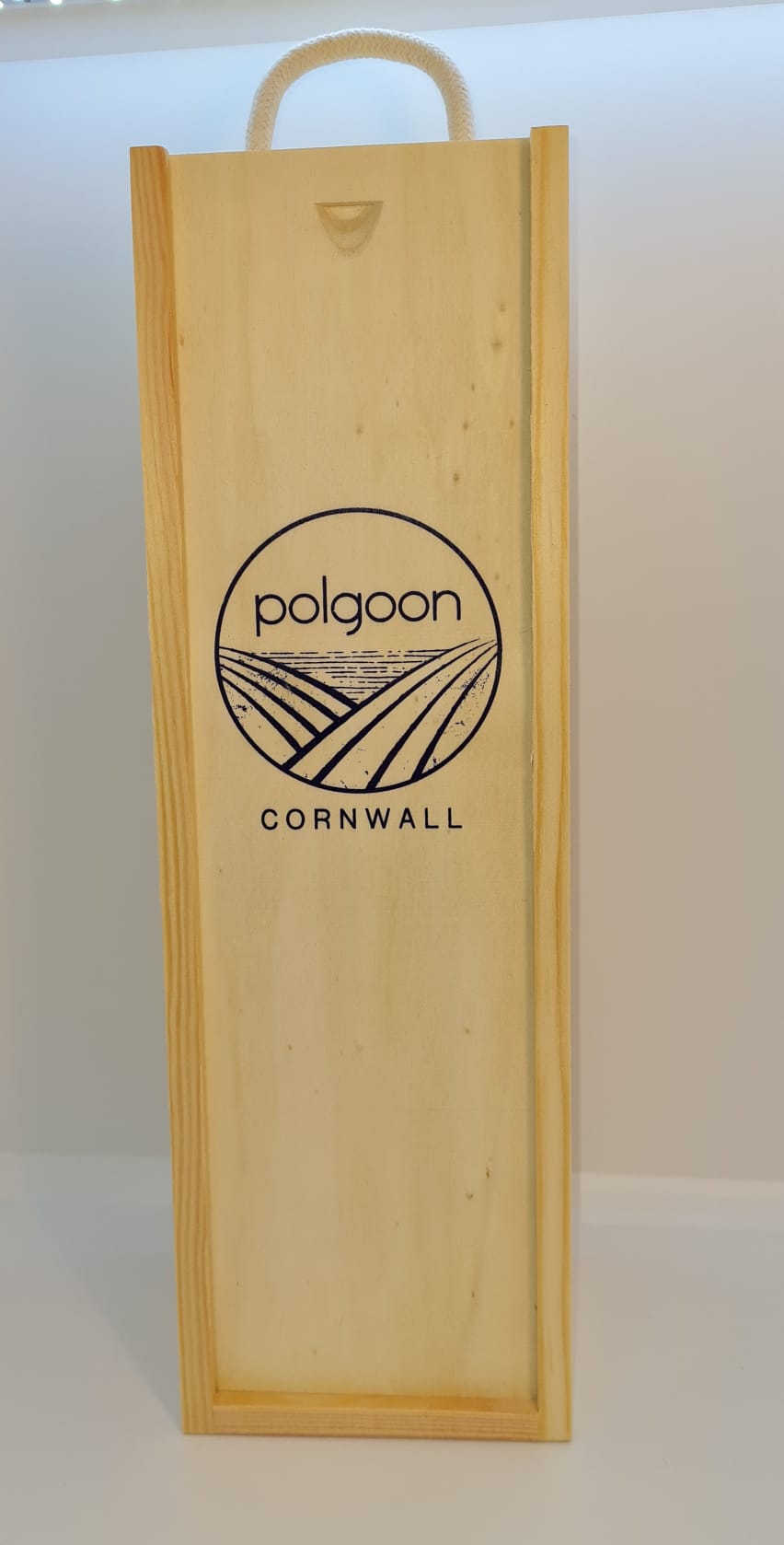 Try our Single variety single estate sparkling from Polgoon Vineyard and gift it to friends or family in our sustainably sourced wooden box.
The luxury chocolate will be from one of our Cornish suppliers.
2017 Seyval Blanc Sparkling – A single variety, single estate, rather special sparkling from Polgoon.
A flirt with green pear on the nose followed by delicate citrus notes and a good balanced acidity. Crisp and lively on the palate with a persistent mousse.
Chocolate subject to change.